Expertise you can count on
400

+

CPA PARTNERSHIPS

1

B+

FUNDS FACILITATED

13

K+

CLIENTS ASSISTED

36

STATES SERVED
A track record of financial expertise.
A reputation for delivering results.
At Funding Forward, we explore all available avenues of eligibility - from public funding and grants, to State and Federal tax credits, to rebates and more - ensuring you're harnessing all that's available to help your business grow.
About us
Tap into a wealth of financial choices
R&D Tax Credit

Claim the full extent of your Research and Development expenses with Funding Forward.
We help you identify all eligible expenses and provide the full documentation you need to claim all you're entitled to.

Learn more

ERTC

If you're a business or non for profit, you may be eligible to claim up to $26,000 per employee through the IRS Employee Retention Tax Credit (ERTC). We'll handle the applying, registering, and paperwork – and you'll take the credit. Literally.

Learn more

Cost Segregation

Our team of taxation experts and accountants can help you leverage accelerated depreciation deductions, identifying all qualifying assets with strategy, foresight, and a careful attention to detail and documentation unsurpassed in the industry.

Learn more
Don't leave money on the table.
78% of US companies have left millions of unclaimed tax dollars on the table in the last 2 years. Funding Forward is on a mission to change that.
Our expertise, reinforced by 400+ CPA partnerships, has secured our position as the leaders in ERTC consulting.
We work with you every step of the way to ensure everything runs as smoothly as possible.
Money received from the Employee Retention Tax Credit is not a loan — it's yours to keep.
Get Started Now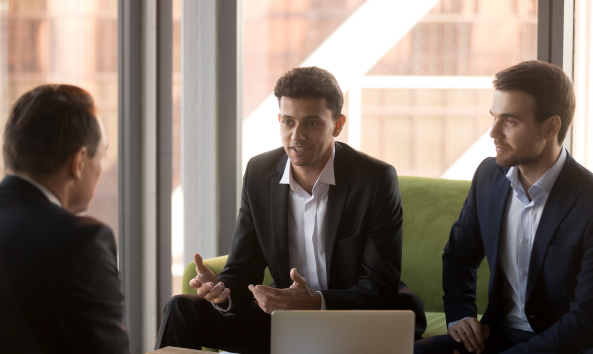 Our Partners Speak
"Whenever I think my clients can benefit from ERTC, I refer them to Funding Forward. I trust their expertise, and know they'll get it done quickly and efficiently."

"I asked our accountant about ERTC and he said we weren't eligible. I'm so glad I called Funding Forward. They were very helpful from day one, and the funds they secured for us will keep our doors open for years to come! Super grateful"

"Over $30,00 in refunds we'd overlooked in the past fiscal year - thanks for the catch!"
A hassle-free process, from start to finish
Funding Forward handles all the heavy lifting on your behalf
Advising on options

Funding Forward undertakes the complex and detailed legwork, painstakingly determining the various capital and funding options you are available to obtain.

Confirming eligibility

We carefully review your company's financial details to confirm eligibility, minimizing future risks and maximizing the amount of funding you can receive.

Powering through paperwork

We work right alongside you and any third-party advisors (such as your accountant or attorney) to complete the necessary paperwork and verify that all funds are approved and authorized.

Securing funding

We confirm your funding is obtained and provide you with the full paperwork and legal documentation for future reference.

Documentation

We have a dedicated team of support specialists who produce a comprehensive report for each client designed specifically to help you navigate the complexities smoothly.